Tue, 27 February 2018
Lock N Load with Bill Frady Ep 1309 Hr 2 Mixdown 1
16 Stupidest Comments About the Parkland Shooting Massacre (So Far), We had better stand together, Why the Left Opposes Arming Teachers, Stalking an Active Shooter.
---
Tue, 27 February 2018
Lock N Load with Bill Frady Ep 1309 Hr 3 Mixdown 1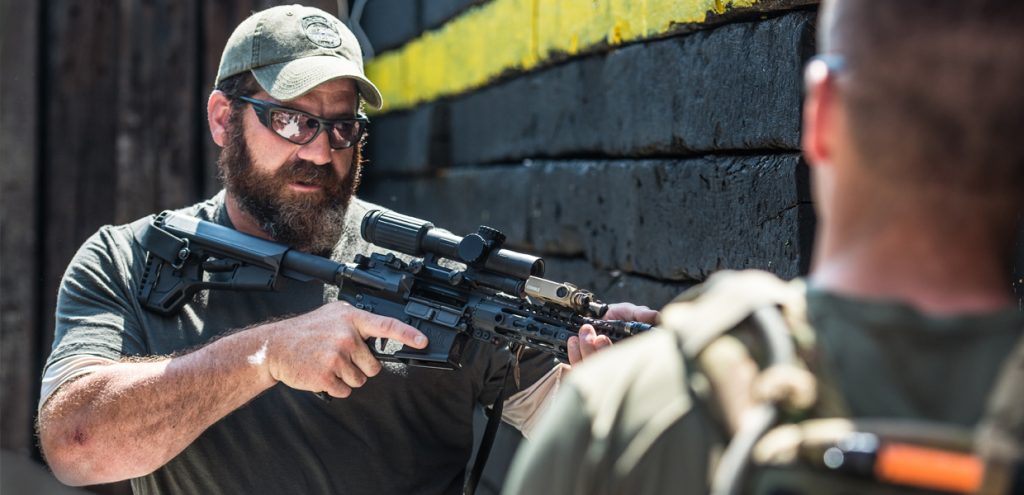 STEVE "YETI" FISHER – Owner & Lead Instructor
Steve Fisher has been the owner/lead instructor for Sentinel Concepts since 2014. He also is a contract instructor for numerous ranges in Michigan and has been a staff instructor for EAG Tactical for the past 5 years. Steve currently serves as a reserve officer with an agency in the southern United States as a firearms trainer for SWAT and patrol divisions.
Steve's career as a trainer started in the 90's, first at NTFT and then later as the owner/ lead trainer of MDFI, both Michigan-based companies, and served as one of the primary Instructors for Magpul Dynamics. He was responsible for the development of new programs and tactics for several local police departments and new training curriculum's based on low light, home defense and the use of the carbine, handgun, and shotgun in various roles.
Steve has been featured in SWAT Magazine, Recoil Magazine, Breach-Bang-Clear, and has written for both SWAT Magazine and Surefire Combat Tactics. He is a product designer for Sneaky Bags and Tuff Products as well as provides product development insight for companies like NightHawk Customs, MidWest Industries, and Robar to name a few.
Over the years Steve has participated in numerous training programs from notable instructors in the industry as well as many local level schools and stays active on both sides of the training industry. He is also an avid hunter and has a history in the outdoor/hunting television community as both a hunter and cameraman.
---
Tue, 27 February 2018
Lock N Load with Bill Frady Ep 1309 Hr 1 Mixdown 1
Patriot Rob Morse, design engineer/analyst by day. Civil rights advocate by night.
"I respect ideas that have stood the test of time and circumstance. I respect those slow-facts." says Rob
Rob writes the SlowFacts blog and contributes to the Politics and Guns Podcast as well as AmmoLand Shooting Sports news. He also hosts the Self Defense Gun Stories Podcast.
---